Professional Job Interview Preparation

 Will Help You Ace Your

Interview

and Get the

Job

.

Meet us over Skype or the Phone from the Comfort of you Home.
100% RISK-FREE CONSULTATION

How to Prepare for Any Job Interview

How to Answer Every Type of Interview Question

Respond to "Behavioral" Questions

How to Stop Anxiety and Shyness

How to Look, Feel, and Be Confident

How to Turn Weaknesses Into Strengths

How to Dress, Act, and "Small Talk"

And Much, Much More!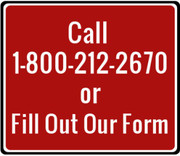 About Job Interview Coaching
100% Money-Back Guarantee
Interview SOS career services are personalized to improve your performance in job applications and interview situations. Our flexible and friendly service is created by career counselors to be customized to your specific needs. We offer a 100% Money Back Guarantee on all coaching sessions. If you are not satisfied with your service, simply let us know and we will provide you with a full refund. Learn more about this rock solid guarantee in our FAQ.
Job Interview Coaching
SOS Career Service Interview Coaching
How Interview Coaching Works
1-on-1 Job Interview Coaching is designed to help you prepare for a job interview. Our career coaches will advise you on how to:
Prepare for a job interview
Respond to tough questions
Wear suitable attire for the interview
Show that you have the qualifications and talents required for the specific job
Overcome nervousness and social anxiety
Turn weaknesses into strengths
And Much More!
Our suggestions will be customized for your background and the position you are applying for.
Prior to your job interview preparation meeting, you should:
Send us your resume and the description for the job you are applying for.
Prepare answers to the eight most common interview questions.
Walk me through your resume. [Suggestion: Give a 2–3 minute personal pitch]
Why are you leaving your current or last job?
What is your biggest strength?
What is your biggest weakness?
Why are you interested in our company and this position?
What is your greatest achievement?
How do you address conflict in the workplace?
Do you have questions for me? [Suggestion: Have 5-10 well-researched questions for your interviewer]
You can also bring up any concerns about your resume, background, and the interview process.